Car accidents can happen to anyone at any time. When car accidents occur, they can be devastating and lead to serious auto accident injuries. These injuries can quickly turn into long-term pain and immobility if left untreated, severely lowering the quality of your life, leading to a variety of other complications such as re-injury and weakened muscles.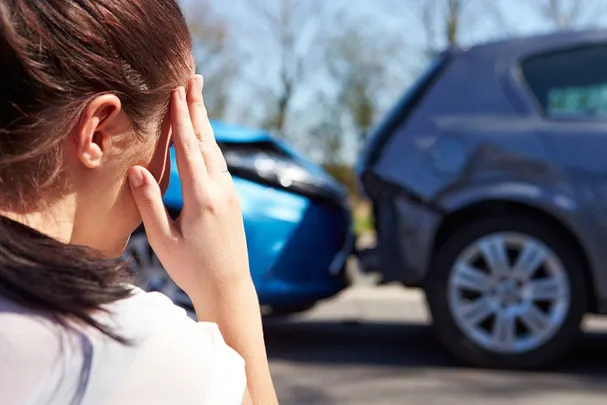 It's important to get help to treat your car accident injuries from a professional chiropractor. At Drassal Chiropractic & Sports Clinic, we're here to serve our community members in Shoreview, Minneapolis, and St. Paul, MN! We want to help our clients feel cared for and provide the highest quality chiropractic care to help alleviate their pain.
What Are Common Auto Accident Injuries?
Car accident injuries include:
Whiplash
Concussions
Muscle strains and sprains
Sore and tense muscles
Misaligned spine
Aggravated herniated or slipped discs
Internal trauma
Seat belt injuries
Car accident injuries often lead to severe shoulder pain, neck pain, and back pain. Due to the wide range of auto accident injuries, it's important to get the help you need from a trained chiropractor who can properly diagnose your injury before creating a chiropractic care plan to treat it.
How a Chiropractor Can Help
A chiropractor is trained in recognizing musculoskeletal ailments. They will provide the best treatment plan once they determine the type and severity of your car accident injuries. Our chiropractor will conduct a physical exam and ask you questions about your injury and pain. We can also use imaging techniques, such as x-rays, to take a closer look at your system and determine the right course of action.
Your chiropractic care plan will include a combination of the following:
Massage therapy to help alleviate pain from sore and tense muscles
Manual adjustments to realign the spine and improve pain
Muscle stretches to alleviate spasms and inflammation
Muscle exercises to encourage mobility, flexibility, and strengthen the injured areas
Rather than masking your pain with prescription medication or performing invasive surgery, our chiropractor will identify and treat the root cause of your pain and immobility. Regular chiropractic adjustments will relieve your pain, restore your range of motion, and improve your body's natural ability to heal itself.
Feel Relief Today With Drassal Chiropractic & Sports Clinic
At Drassal Chiropractic & Sports Clinic, we have provided residents of St. Paul, Minneapolis, and Shoreview with natural and effective chiropractic care for many years. Call us today at (651) 484-4000 for more information or to schedule an appointment with our chiropractor.