It's estimated that a car accident occurs in the United States every 60 seconds. Car accidents can lead to severe injuries that require time and professional care to heal properly. Unfortunately, many people live their lives without knowing they can experience natural pain relief through chiropractic treatment.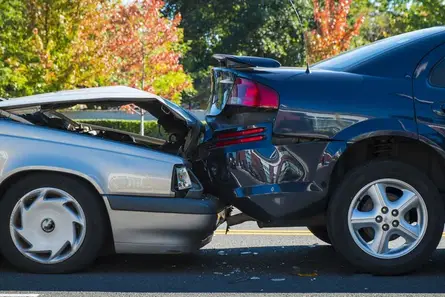 Whether you are suffering from acute or chronic pain after a car accident, reach out to Drassal Chiropractic & Sports Clinic for effective chiropractic care. Our chiropractor, Dr. Drassal, and the rest of our team are here to help you overcome your pain and improve your overall health. If you live in Shoreview, near Minneapolis, or St. Paul, MN, stop by to see how we can help.
Types of Auto Accident Injuries
Auto accidents can cause a variety of injuries. Common car accident injuries we treat at our clinic include:
Whiplash
Back pain
Neck Pain
Shoulder Pain
Muscle Tears
Bone fractures
Internal Injuries
Muscle sprains and strains
How Do You Treat Car Accident Injuries?
If you've been in a car accident and are experiencing any pain or discomfort, chiropractic care can help. Chiropractic care takes a whole-person approach to treating patients, meaning we will not only treat the root cause of your condition but will also help bring balance back to your musculoskeletal system. Common treatment options we offer for auto accidents include:
Chiropractic Adjustments
If you're experiencing neck pain, back pain, or shoulder pain after a car crash, these can all be caused by tense and sore muscles. Chiropractic adjustments are an effective way to stretch the muscle, help release tension, and help reduce inflammation while encouraging blood flow. This can also help speed up the body's natural recovery process.
An auto accident injury might have taken your spine out of alignment, causing shoulder, back, and neck pain. Manual and spinal adjustments can help re-align your spine and get rid of pain, especially that caused by whiplash.
Strengthening Exercises
If you've injured an extremity such as your wrist, leg, or ankle during an accident, it's important to strengthen the muscle again using strengthening exercises. These can help prevent re-injury as well as help your muscle regain strength, mobility, and flexibility after being injured.
Trigger Point Therapy
This type of therapy pinpoints direct areas of the back, shoulder, and neck and provides direct treatment to the injured muscle.
Contact Us for Car Accident Injury Treatment from Our Chiropractor
If you're a resident of Shoreview, Minneapolis, or St. Paul, visit Drassal Chiropractic & Sports Clinic for help treating your auto accident injury. Dr. Drassal and our team are here to help you find some much-needed pain relief, helping you get back to living your best life. Set up an appointment by calling us at (651) 484-4000 today.