Weight loss is a goal for many, many people, and the number of diets available, from fads to long-term lifestyle changes, indicates that most of those people who want to lose weight are still trying to do so – but failing. Or they succeed and then regain the weight. Weight loss can take time and keeping the weight off can be difficult, but it is possible to eventually succeed if you can find the changes to your lifestyle that you are willing to live with for the rest of your life. We at Drassal Chiropractic & Sports Clinic serving the Shoreview, MN, Minneapolis, MN, and St. Paul, MN, areas, can help you find and make those changes. Our nutrition consultant can help you achieve weight loss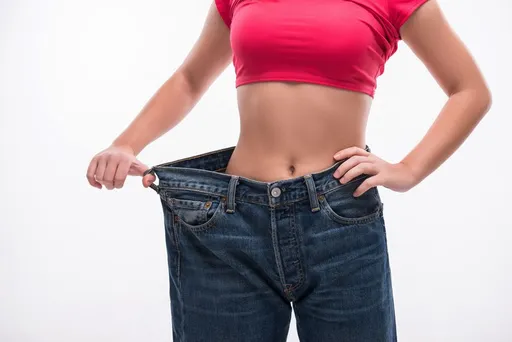 Nutrition and Exercise Both Play Roles
First, nutrition and exercise both play roles in your weight. However, you might not realize what those roles really are.
You might have heard that exercise has been found to not really play a large role in the actual loss of fat. You just can't burn enough calories in an exercise session that you repeat daily to get, say, that much-talked-about loss of one pound per week. Yes, you can burn 500 or 600 calories a day, but the exercise needed for that is so intense that doing it daily would be too much for someone who rarely exercised before.
However, exercise is good for building strength and heart health, and for increasing the muscle mass that will help increase your metabolism. As for nutrition, what you eat really does have an effect. A well-balanced diet that gives you the protein and fiber you need will help you stay satisfied – and help you keep going toward your weight loss goals.
Doctor Supervised Weight Loss
But then there's the problem of fad diets and exercise routines that end up being harmful because they place your body under too much stress. To avoid this, to find a routine that helps you gain strength without hurting yourself, and to receive an eating plan that keeps you satisfied and well-nourished, see our chiropractor and stay under our chiropractor's supervision while you try to lose weight. With our doctor's help and monitoring, and with assistance of products like ChiroThin you'll be very aware of how you're doing and when changes to the plan should be made.
Contact Us for More Information about Doctor Supervised Weight Loss
We at Drassal Chiropractic & Sports Clinic help people in the Shoreview, MN, Minneapolis, MN, and St. Paul, MN, areas with weight loss. Dr. Drassel is a chiropractor and a certified personal trainer and a certified sports nutrition consultant. That means he can give you a weight loss plan that is safe and allows for reasonable weight loss. Whether you want to figure out a good exercise plan or are curious about nutritional supplements like ChiroThin, Dr. Drassel can help you. Call us at (651) 484-4000 for an appointment.