Participating in sports is one way of keeping fit and enjoying your hobby. However, a person may sustain injuries, some mild, others severe.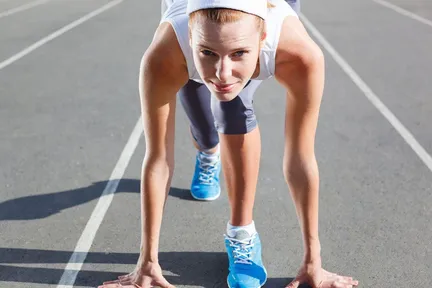 Here at Drassal Chiropractic & Sports Clinic, we take care of your sports injuries. Conveniently located to serve the people of Shoreview, St. Paul, and Minneapolis, MN, we have come up with a systematic approach to not only treat sports injuries after they occur but prevent them as well. Our chiropractor examines you comprehensively to decide which treatment method is best and which injury prevention method is most suitable.
Which Injuries Can a Person Get When Participating in Sports?
Strains
Strains are the most common sports injuries. This is because a person uses a lot of tendons and muscles when playing. These muscles and tendons stretch more than they are supposed to and move abnormally, causing muscle stiffness and pain.
Knee Injuries
The knees are usually subjected to too much impact during sporting activities. This makes knee injuries very common among athletes. These injuries are often painful and significantly interfere with your range of motion.
Back Injuries
The back goes through stress during sports activities, which may accumulate over time, causing injuries, and back pain.
Other common sports injuries include sprains, fractures, and concussions.
How Can a Chiropractor Help Athletes Recover Faster from Injuries?
Chiropractors effectively treat various sports injuries, such as back pain, neck pain, knee pain, and muscle strains. They use techniques including spinal manipulation and mobilization to enhance muscle recovery and healing. They may also use other methods, such as heat and cold treatment, depending on your condition.
When you go to a sports medicine chiropractor, they start by asking you questions about your condition and perform the necessary tests to determine the problem. This helps them decide the best treatment approach that will relieve you from pain and treat its cause.
Can Chiropractic Care Prevent Sports Injuries and Enhance Athletic Performance?
Apart from treating injuries, a chiropractor can also help prevent them. This gives athletes the confidence to participate in sports without the fear of getting injured. One way of preventing injuries is by ensuring there is proper spinal alignment. Chiropractic care corrects any spine misalignment, prevents injuries, promotes muscle recovery, and enhances sports performance. Also, if the spine is well aligned and you get injured, you will recover faster.
Visit Drassal Chiropractic & Sports Clinic for Sports Injuries Prevention and Treatment
At Drassal Chiropractic & Sports Clinic, we believe you don't have to wait until you get injured during sports to seek treatment. Injuries, such as muscle stiffness and strains, cause you pain and take you away from sports as you give your body time to fully recover. That's why we help avoid these injuries through our sports medicine technique. We also offer treatment services to help you recover after an injury. We serve the residents of Shoreview, St. Paul, and Minneapolis, MN. Call us today at (651) 484-4000 to book an appointment.