It's estimated that many people will suffer from back pain at some point in their lives. Although there are varying degrees, back pain can be extremely painful and prevent you from doing the things you love such as walking, riding bikes, and even sitting down comfortably at restaurants.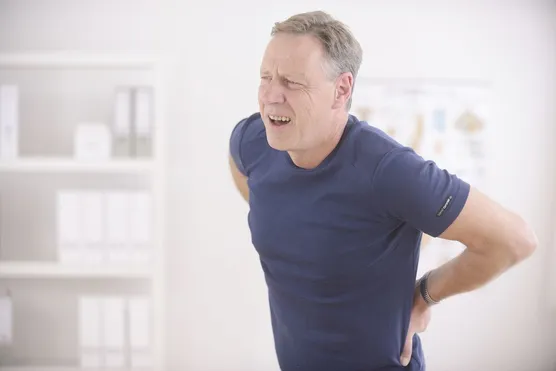 If you're suffering from back pain and need relief, contact our chiropractor at Drassal Chiropractic & Sports Clinic in Shoreview, MN. Our chiropractor, Dr. Drassal, will perform a comprehensive examination of your back and put you on a back pain treatment plan to reduce pain. Here are some of the most frequently asked questions we hear about back pain:
What Are the Most Common Causes of Back Pain?
Back pain can be caused by several different reasons, including:
Osteoporosis: Osteoporosis is a hereditary condition that causes bones to become weak and brittle, leading to pain throughout the body, including the back.
Arthritis: Many Americans suffer from arthritis that can cause stiffness and swelling in the back.
Lifestyle: Those who lift heavy weights or objects, suffer from substance abuse problems, or live sedentary lives are all prone to suffering back pain.
Mental health issues: Mental health is not just an internal disorder; it can cause pain throughout the body, especially in the back.
Injuries: Injuries suffered from falls, auto accidents, or while playing sports can also cause severe back pain.
How Can You Limit Back Pain?
Limiting or improving back pain on your own often involves making lifestyle changes. This can include walking and exercising more if you're obese, adopting a healthier diet, improving your posture, and quitting smoking.
How Can a Chiropractor Provide Back Pain Treatment?
We can provide the upper or low back pain relief you're looking for with a holistic treatment approach. We can offer lifestyle advice on nutrition and exercise and also provide spinal manipulation and adjustment treatment. Our office performs myofascial release, therapeutic ultrasound, and trigger point therapy.
Is Chiropractic Treatment Safe?
Chiropractor treatment is an extremely safe way to treat back pain without the use of medication or invasive procedures. It can straighten and realign the muscles and reduce or eliminate pain.
Visit Us for More Low Back Pain Relief
Don't let back pain slow you down or prevent you from taking part in the things you love. Dr. Drassal will provide a complete evaluation and determine the best treatment plan moving forward. Conctact us at Drassal Chiropractic & Sports Clinic serving Shoreview, MN, online or by calling (651) 484-4000.