At Drassal Chiropractic & Sports Clinic in Shoreview, MN, we understand the frustration that back pain can cause. We also know that finding effective back pain treatment is important to you.

If you're experiencing back pain, you're not alone. Chiropractic care is a drug-free, hands-on approach to health care that focuses on disorders of the musculoskeletal system and the nervous system.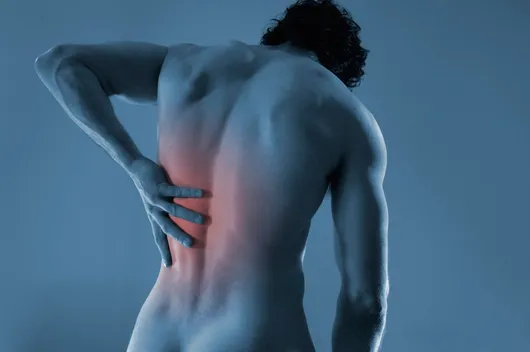 At our Shoreview chiropractic clinic, we use a variety of chiropractic techniques to adjust the spine and other joints of the body.
What Causes Back Pain
Back pain is one of the most common reasons people visit a chiropractor. It can be caused by several factors, including poor posture, pregnancy, carrying a heavy bag or purse, and sleeping on your stomach.
Being active in sports is great for the body but can result in back pain due to overuse or injury. Other causes of back pain include herniated discs, scoliosis, and spinal stenosis.
Luckily, a visit to the chiropractor can help ease your back pain.
Back Pain Treatment Options
At Drassal Chiropractic & Sports Clinic, we offer a variety of services to help our patients find back pain relief. If you're struggling with back pain, your chiropractor in Shoreview will work with you to develop a treatment plan that's right for your situation.
Treatment options may include:
Chiropractic adjustments
Exercise and stretching
Massage therapy
Nutritional counseling
Myofascial release
Ultrasound therapy
How a Chiropractor Can Help With Back Pain Relief
A chiropractor will take a comprehensive approach to your back pain treatment. In addition to providing relief from your immediate symptoms, your Shoreview chiropractor will also work to correct the underlying cause of your pain.
Chiropractic adjustments are an effective way to relieve back pain and improve your overall health. A chiropractor will use his or her hands to apply pressure to the joints of the spine, correcting any misalignments that may be causing your pain.
In addition to chiropractic adjustments, your treatment plan may also include exercises and stretches that can help strengthen the muscles that support your spine.
Massage therapy can also help relieve pain and tension in the muscles and connective tissue of the back. Your Shoreview chiropractor may recommend nutritional counseling to help you make sure you're getting the vitamins and minerals your body needs for optimal health.
Lifestyle adjustments, such as weight loss, can help ease back pain and prevent it from returning.
Your Shoreview Chiropractor Can Help You
In conclusion, if you're ready to find relief from your back pain, contact Drassal Chiropractic & Sports Clinic in Shoreview, MN, to schedule an appointment. We'll work with you to develop a treatment plan that's tailored to your individual needs. Call us today at (651) 484-4000.